Dear Desoto and Senatobia Children's Clinic Families:
Your family's health and well-being are of the utmost importance to us. We know this is a challenging time for our patients, families and staff. We are carefully following developments with the novel coronavirus (COVID-19) spread in the world, our country and now our community. At Desoto and Senatobia Children's Clinics, our special COVID-19 task force is meeting regularly to review COVID-19 status and local recommendations.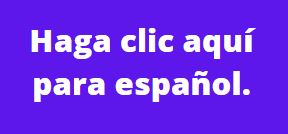 We also firmly believe that fear need not overwhelm us at this time. When individuals are armed with accurate, reliable information, we can all be better prepared to comfort our loved ones. With that in mind, we will continue to update our COVID-19 FAQ page regularly.
We have made adjustments to our screening and triage, our workflow and our separation and scheduling of both ill and well patients that will promote our ability to both serve and protect our families and staff:
If you feel you are experiencing symptoms consistent with COVID-19/Coronavirus, or if you have been exposed to someone who has had the virus, please call us immediately. We will guide you from there – DO NOT go to one of the offices.

We will start seeing ALL WELL-CARE VISITS / NON-ILLNESS VISITS ONLY IN THE MORNINGS.  We will schedule ILL visits only in the AFTERNOONS. This new protocol will begin Monday, 3/23/20.  If you had a previously scheduled afternoon well-care appointment, it will be moved to the morning of the same day and we will try to keep it with the same provider.  Please call our office during normal business hours to confirm that this rescheduling of your appointment will work for your family.

At all of our offices, you can use "touchless" check-in via your cell phone. You will receive an email before your appointment time and by clicking through the email from your cell phone, you eliminate having to check in at the counter.

While our sick and well child waiting rooms are cleaned thoroughly and often, we now offer you the option to wait in your car until your appointment time. 

For everyone's safety, we are allowing a maximum of two people to accompany each patient. Limiting non-essential visitors helps us keep everyone safe and healthy.
We are striving to be a resource for our families in regards to Coronavirus/COVID-19 so please click HERE for frequently asked questions and how to talk to your kids about this virus.  We truly appreciate your understanding of the changes we are making and are grateful for your partnering with us around these issues. We wish you and your family good health.
Thank you, Desoto and Senatobia Children's Clinics