Welcome to Desoto and Senatobia Children's Clinics
As the leader in pediatric medicine in Northern Mississippi, we deliver the highest quality medical care in a courteous and friendly atmosphere. With six board-certified pediatricians and four nurse practitioners on staff, your children's continued good health is our top priority. We've been taking care of Mississippi kids since 1978 and we look forward to seeing you and your family soon.
Experienced Doctors
Our pediatricians are caring, experienced, and well trained. Each of them is board certified by the American Board of Pediatrics. They are regularly recognized as some of the best in our state.
Same Day Appointments
We know that kids get sick without much notice so we make sure that we provide maximum availability for even last minute appointment needs.
Professional & Friendly Staff
Our staff of nurses, medical assistants, billing specialists and others are part of the team helping you care for your child. You will find that they love getting to know your family.
Early Morning Clinic
Sometimes sick kids need to be seen right after a hard night. At 8:00 a.m. on weekdays we are available for walk in sick visits to hopefully make the next night better.
On Call 24/7
You can always call and talk to one of our experienced doctors or nurses about your child. When we're closed, one of our doctors is always on-call and is available by calling any of our offices and following the on-call phone services instructions.
Saturday Clinic
Our Southaven office is open from 8:30a-10:30a on Saturdays.  If your child wakes up sick on a Saturday, please contact our Southaven office at 662-441-9863
Now offering telemedicine
A doctor's appointment from your home.
Desoto & Senatobia Children's Clinics are now providing telemedicine visits for our patients to ensure they can access care whenever they need to.  It's the 21st Century House Call – all you need is a phone, tablet or computer.
Call us at any of our offices to learn more about telemedicine appointments.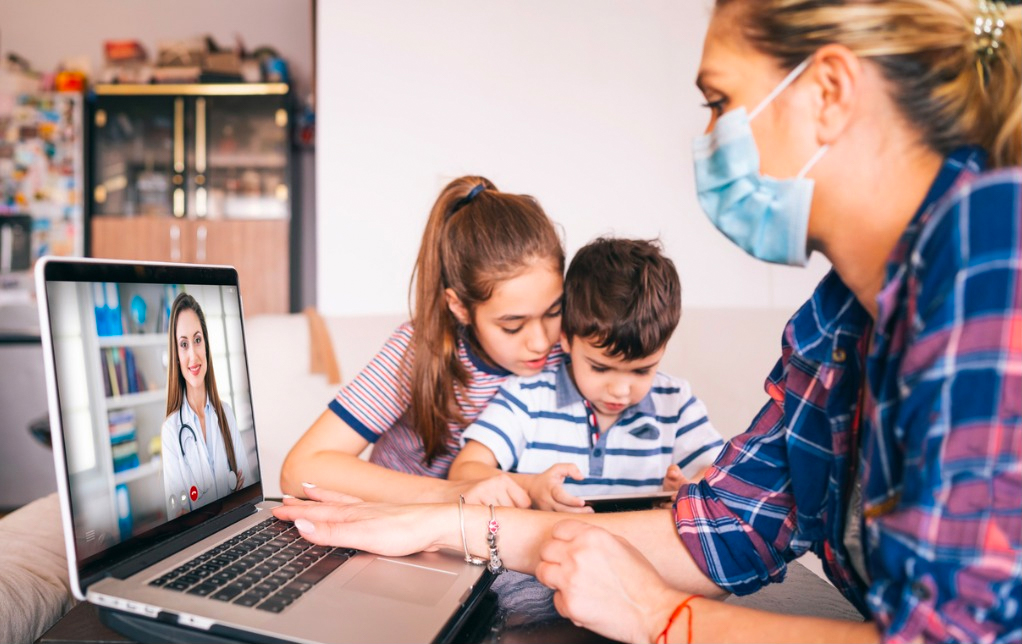 Schedule Your Visit
Call our one of our clinics to schedule a telemed visit.

Wait For A Call
Our providers will call you to complete your visit.

Relax
You can relax knowing you have an efficient and effective way to get the care you need, all from the comfort of home.
Since 1978, our clinics have proudly provided outstanding pediatric healthcare to infants, children, and adolescents in the growing communities of Memphis and North Mississippi (including Shelby, Desoto, Tate, Panola, Marshall, Tunica and surrounding counties).
Six exceptional Board Certified pediatricians and four nurse practitioners staff Desoto Children's Clinic and Senatobia Children's Clinic. Our physicians are genuinely interested in the well-being of your children and look forward to partnering with you in raising them happy and healthy.
We appreciate the trust you have put in us in choosing us to care for your precious little loved ones. Our Doctors and our staff wish to extend our warmest welcome to you and your children, and we sincerely look forward to assisting you with the rewarding, yet challenging adventures of caring for your children as they grow into healthy adulthood!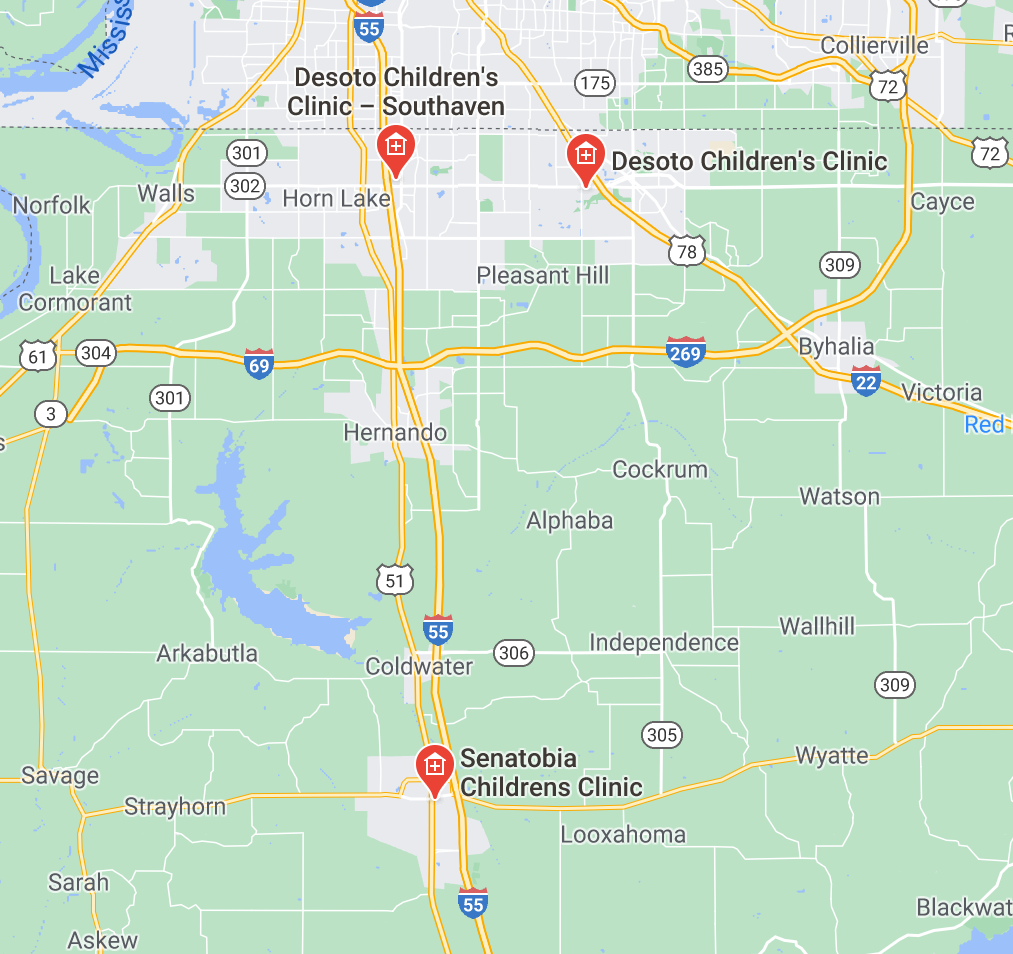 Desoto Children's Clinic
Southaven
7276 Southcrest Parkway
Southaven, MS 38671
Monday-Friday 8a-5p
Saturday 8:30a-10:30a
Desoto Children's Clinic
Olive Branch
7145 Goodman Road
Olive Branch, MS 38654
Monday-Friday 8a-5p
Senatobia Children's Clinic
Senatobia
104 Court Street
Senatobia, MS 38668
Monday-Friday 8a-5p
*office closes 12-1p for lunch each day
Use our EASY new symptom checker. Answer a few quick questions to find out what could be ailing your little one.
You've come to the right place. We can help!