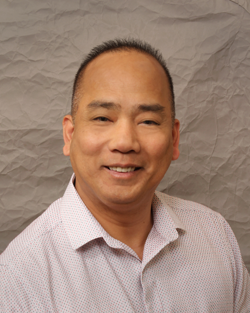 About
Undergraduate Education:
De La Salle University, Manila, Philippines 1982
Medical School:
The University of Santo Tomas, Mania, Philippines 1986
Pediatric Training:
State University of New York, Syracuse, NY 1998
Board Certified:
American Board of Pediatrics, October 2007
Practice Experience:
Dr G, as he is known to our staff and to many of his patients, was already a board-certified pediatrician in the Philippines when he moved state-side. His love for travel and people of different cultures led him to seek further specialty training in New York.
Hobbies:
He used to play a mean game of tennis; nowadays, his time is mostly spent gardening and volunteering.