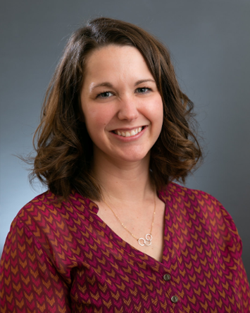 About
Family:
Married with 4 children – Julia, Noah, Olivia, and Jude
Undergraduate:
Mississippi College, Clinton, MS, B.S.N., 2011
Graduate School:  University of South Alabama, M.S.N., 2014
Pediatric Training:
I worked in the Neonatal Intensive Care for 3 years as an RN while completing my MSN. I received training while in school from various clinics in the Jackson, MS area as well as the Newborn Nursery at the University of Mississippi Medical Center, Jackson, MS
Board Certified: Pediatric Nursing Certification Board, 2015
Practice Experience:
I started practice as a nurse practitioner at DeSoto Children's Clinic in 2015. I worked at the University of Mississippi Medical Center in the Neonatal Intensive Care Unit for 3 years. While in the NICU, I completed my MSN, receiving training from Sunshine Children's Clinic and Peace Children's Clinic in the Jackson, MS metro area. I also trained in the Newborn Nursery at UMMC, increasing my knowledge in well babies.
Medical Interests:
Infants
Hobbies and Other Interests:
Spending time with family, being outdoors, and traveling!
Favorite Sports / Sports Teams:
I enjoy watching my children play softball and baseball; UT football and basketball